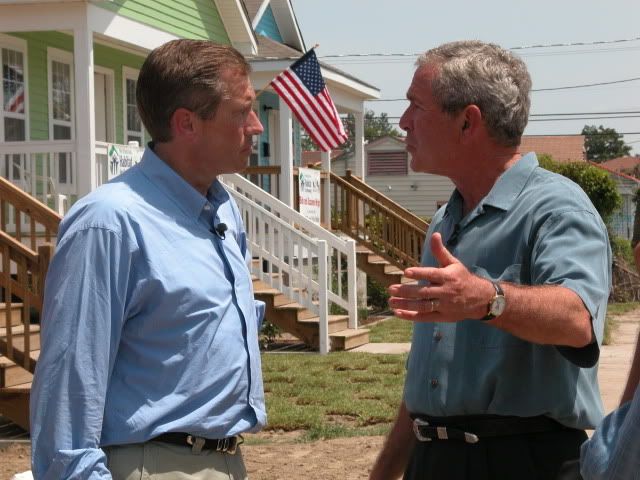 There's a needlepoint pillow on the couch in Brian Williams' corner office in Rockefeller Center, a recent gift from a friend who embroidered across the front in careful stitching: "I don't think anyone anticipated the breach of the levees."
The sardonic memento — a reference to a comment President Bush made in the wake of Hurricane Katrina — sits in view of the NBC anchor's desk, a quiet reminder of a story that enveloped him early into his tenure on the evening newscast and has preoccupied him ever since.
A year ago, Williams was hunkered down inside New Orleans' Superdome to wait out the storm with thousands of local residents. After howling winds wrenched panels off the stadium's roof, he shot pictures with his cellphone camera of daylight streaming through the ragged holes.
By the end of the week, he had watched the city unravel, supplies dwindle, bodies float down the flooded streets. His disgust spilled out on air.
"I saw fear, I saw death, I saw depravity, I saw firearms being brandished, I saw looting — and this in one of the great cities in the United States," the 47-year-old anchor said in a recent interview. "It's always going to be a part of me. I don't think I've ever been so angry about a subject that intersected with my work."