When it comes to Christmas decorations, I've always been a firm believer that you can't just drill a hook-eye into a figurine, hang it on a pine tree and call it Christmas. It needs to be at least a little bit creative. That's why I've put together this list of cool, yet geeky Christmas decorations and ornaments.
2
Gizmo Christmas Sweater Hoodie
As Ren and Stimpy once said, Decorate Yourself! Ugly Christmas sweaters are getting better every year, from gaudy band merch. But one of my favorite holiday sweaters is this cool Gremlins design that makes sense because technically the film is a Christmas movie. There's a lot of Gremlins Christmas merchandise out there. But this Gizmo Christmas sweater hoodie ($29) is a guaranteed final contestant at any ugly Christmas sweater party.
3
Pete's Schweddy Balls SNL Ornaments
Alec Baldwin has been in some classic SNL Christmas sketches. Glengarry Glen Christmas, the parents who still believe Santa's real and of course the 1998 Schweddy Balls sketch on The Delicious Dish with Margaret Jo McCullen (Ana Gasteyer) and Teri Rialto (Molly Shannon). Now you can bring these Shweddy Balls Christmas Ornaments ($49) home and watch them glistening on your Christmas tree. Just please do not attempt to put them in your mouth.
If you want more, there's a full line of Schweddy Balls merchandise that includes ugly Christmas sweaters, coffee mugs, t-shirts, golf balls and more.
4
D.I.Y. Die Hard Christmas Ornament
Now here's one you don't even need to order. All you need is a printed image of Bruce Willis crawling through a vent (preferably on glossy paper), some tape or glue and a small piece of reflective silver card stock ($12) folded into a square to recreate the heating duct. You can always improvise with some cheaper tinfoil too. Yippee-ki-yay.
5
National Lampoon's Christmas Vacation Miniature Set
Let's hope your Christmas bonus comes on time this year. This next item isn't cheap, but it is epic. This National Lampoon's Christmas Vacation Holiday Set (~$500) of the Griswold family by Department 56 is so awesome you'd want to collect 'em all. This is another cool project that could be built upon year-to-year if you don't want to drop the entire in-ground pool deposit. Recreate scenes from the film National Lampoon's Christmas Vacation with these miniatures including the Griswold home, Cousin Eddie's RV and Eddie himself draining the septic. Ah, classy.
6
Turbo Man Wrapping Paper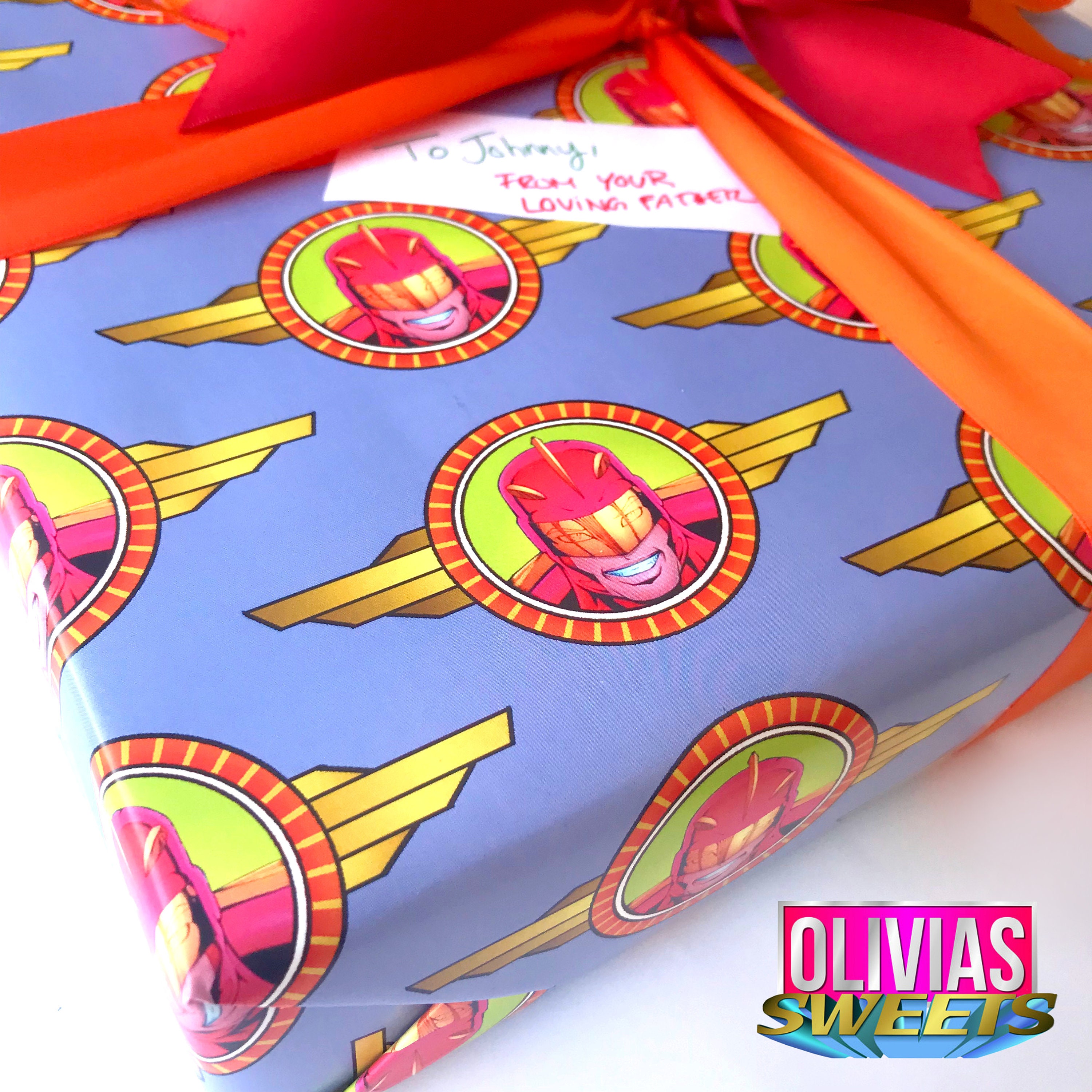 NEEEE-YAAAAAAHHHH! Arnold Schwarzenegger's Jingle All the Way (1996) has inexplicably crept its way into my must-see Christmas watch list every year. It's so funny for often unintentional reasons. In the film, Arnold tries to buy the hottest toy of the holiday season, Turbo Man. This homemade Turbo Man wrapping paper ($5) looks identical to the one used in the film and is guaranteed fun for friends and loved ones, even if all you got them was a Booster doll.
7
Star Wars Marvel Comic Christmas Stockings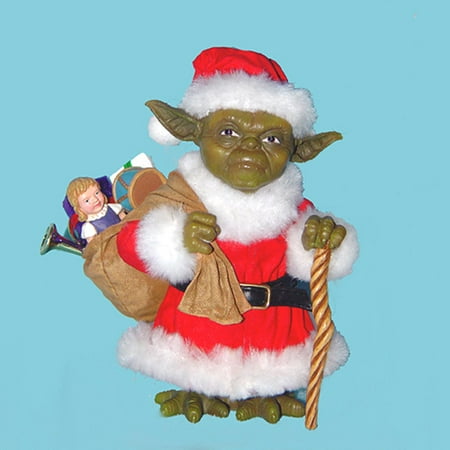 Walmart has a lot of Star Wars Christmas decorations. But Santa Yoda ($35+) is a pretty cool one that also absolutely defies canon. If anything, it's funny and cute but makes very little sense.
11
South Park Christmas Ornaments
This five-piece set including the four boys from South Park and Chef wouldn't be complete without Mr. Hankey on Kyle's face. The beloved mascot is a touching addition to any tree, including this incredible 4″ plush Mr. Hankey Christmas ornament. There are lots of South Park Christmas ornaments for sale. But every tree deserves a big Mr. Hankey ornament ($8) right?
Geeky Christmas Decorations
Christmas is fun. I've never met a Sci-Fi nerd or fangirl who doesn't like Christmas, even if they don't celebrate it. After all, the holiday is so intertwined with nerd-ism that it's hard to either embrace or escape. Whenever a franchise becomes a massive success it inevitably becomes tied to Christmas somehow. Hence we have the Star Wars Holiday Special, The Real Ghostbusters' Xmas Marks the Spot and the inexplicable He-Man and She-Ra: A Christmas Special. Sometimes franchises produce decent geeky Christmas decorations. Other times, not so much.