Reading Time:
2
minutes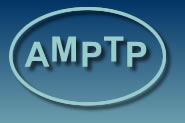 WGA negotiations have unraveled over the DVD issue — seriously ratcheting up the chances of a strike.
Talks hit the wall early Wednesday evening as companies demanded that the Writers Guild of America drop its demand to increase homevid residuals. Guild negotiators responded by saying they weren't prepared to continue and gave no indication when or if they'd return.
With the guild contract expiring at 12:01 a.m. today, WGA leaders can order their 12,000 members to strike at any time — possibly as early as tonight's membership meeting at the Los Angeles Convention Center.
In an ominous sign, WGA strike captains have been told to instruct guild members to take their personal items home from offices at the end of work today.
The negotiating session ended as many others have, with both sides issuing statements blaming each other for being stubborn and unprofessional.
Nick Counter, president of the Alliance of Motion Picture & Television Producers, said the companies believe they can make a deal by moving on other issues but insisted that increasing the DVD formula is a nonstarter.
"The companies believe that movement is possible on other issues, but they cannot make any movement when confronted with your continuing efforts to increase the DVD formula, including the formula for electronic sell-through," he said. "The magnitude of that proposal alone is blocking us from making any further progress. We cannot move further as long as that issue remains on the table."
The WGA shot back, accusing the companies of being nonresponsive to its move earlier in the day toward a compromise with a package of proposals that included movement on DVDs, new media and jurisdictional issues, though it declined to provide details. It asserted that it had also taken nine proposals off the table.
"The companies returned six hours later and said they would not respond to our package until we capitulated to their Internet demand," the WGA said. "After three and a half months of bargaining, the AMPTP still has not responded to a single one of our important proposals. Every issue that matters to writers, including Internet reuse, original writing for new media, DVDs and jurisdiction, has been ignored. This is completely unacceptable."
In a troubling development, Counter warned that without the guild backing down from its DVD stance, negotiations would be at an impasse.
[Learn More: Variety]
Frank Wilson is a retired teacher with over 30 years of combined experience in the education, small business technology, and real estate business. He now blogs as a hobby and spends most days tinkering with old computers. Wilson is passionate about tech, enjoys fishing, and loves drinking beer.