Reading Time:
1
minute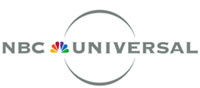 NBC Universal on Wednesday released new figures showing how its programming is being consumed on multiple platforms.
NBC called its new metric the TAMi, or Total Audience Measurement Index. The network first sent out TAMis to show how the Olympics were viewed on multiple platforms. Now it plans to issue TAMi numbers on a daily basis for some of its prime-time broadcast network programming.
The figures show that while the overwhelming consumption of NBC shows is on television, different programs attract different levels of interest online, via downloads on VOD and on mobile.
For example, "Heroes," which attracts a young audience, racked up 24.5 million exposures on television for its season opener, and tacked on another 8.1 million through streaming video, 58,886 via downloads, 44,167 on VOD and 26,162 via mobile for a total of 32.8 million.
Its most recent episode drew 11.2 million impressions on TV, 3.1 million streams, 15,306 downloads, 5,627 on VOD and 18,306 on mobile, for a grand total of 14.4 million.
NBC notes that earlier episodes have been available longer on alternative platforms and have had a chance to accumulate more exposures. Some data doesn't come in until time has elapsed, adding to difficulty in tracking show performance from week to week.
The premiere of "Heroes" was also two hours long, increasing the exposures it generated.
The premiere of "The Office" had 15.5 million impressions on TV. It also generated 6.9 million streams online, 37,515 downloads, 33,389 VOD plays, and 37,775 views on mobile, for total impressions of 22.5 million.
The Oct. 9 episode of the "Office" has had 12.8 million impressions so far. Television generated 10.9 million, streaming contributed 1.9 million, downloads accounted for 14,648, VOD another 7,070 and mobile 11,104.
In all, NBC released TAMis for 11 of its shows. The network plans to expand that as the season goes on.

[Read:
TVWeek
]